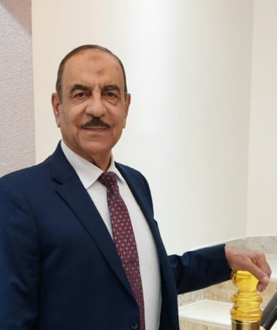 Vassat Turkey is a company that was established ten years ago. The founder of the company is Dr. Omar Al-Rawi, the inventor, who has received 25 patents and many international scientific awards.
It carries out various commercial, industrial and service activities and owns the trademark Green Orky, Green Orky Medical, Gambira for healthy food, and many patents that were produced or under design to be a product soon.
Green Orky Medical Factory for the production of medical devices and produces medical swab for gynecological diseases, and a syringe for insulin glaucoma, both of which are protected by a global patent.
Green Orke factory for the production of palm pollinators, tall tree repellers, pollen isolating machines, high branches shears and palm leaf, protected by international patents.